Uniquely practical education, producing specialist clinical leaders transforming local healthcare
Search Neurology Academy
MasterClasses and Events
Join a national network of healthcare professionals dedicated to specialist skill development and transformational service change.
Neurology Academy is an innovative educational provider for healthcare professionals including consultants, specialist nurses, pharmacists, therapists and other allied health professionals. Our courses are developed by practicing specialists who combine their experience and expertise into case-based learning designed to create specialists in their field with confidence in effecting change.
Forthcoming highlights in the MasterClass programme...
"The things you can't get from the books"
Dr Peter Fletcher
Parkinson's Academy

"This is the first MS educational course I have been involved in that I have come away from and thought, 'Yes we can make a difference'."
Prof Gavin Giovannoni
MS Academy

"Empower practitioners to improve their knowledge, care and systems for people living with dementia"
Dr Ross Dunne
Dementia Academy

"The only educational course dedicated to pharmacists specialising in neurosciences, delivered by colleagues from a range of professions."
Joela Mathews
Neuropharmacy Academy

---
Webinars – unlimited learning
We're hosting a series of educational webinars to share experiences and resources during the pandemic. These meetings are held as live video conferences for an interactive discussion with members of our Academy faculty. You are invited to join our live webinars from your computer, tablet or phone.
---
Featured news and articles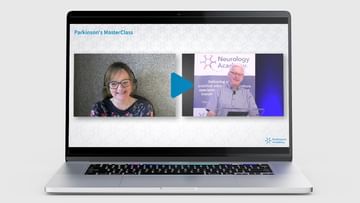 06 Jul 2021
•
Posted in
News
So many of you have told us how helpful it has been to have access to on-demand educational resources that are flexible to your own schedules, learning styles and timescales… so we've added some more options into the mix.
Read more
Explore all of the academies
Neurology Academy is an umbrella organisation. It houses a collection of academies each addressing particular conditions or health themes, so that we can really focus on the nuances of each. From diagnosis, treatment and management to reducing risk and optimising services - we break the most relevant research down so that you can use it in a practical way - transforming people's healthcare experiences
Encouraging excellence, developing leaders, inspiring change
MS Academy was established six years ago and in that time has accomplished a huge amount. The six different levels of specialist MS training are dedicated to case-based learning and practical application of cutting edge research. Home to national programme Raising the Bar and the fantastic workstream content it is producing, this is an exciting Academy to belong to.

Read More
Forthcoming courses, webinars and events
'The things you can't get from the books'
Parkinson's Academy, our original and longest running Academy, houses 17 years of inspirational projects, resources, and evidence for improving outcomes for people with Parkinson's. Led by co-founder and educational director Dr Peter Fletcher, the Academy has a truly collegiate feel and prides itself on delivering 'the things you can't get from books' - a practical learning model which inspires all Neurology Academy courses.
Read More
Forthcoming courses, webinars and events
Promoting prevention, supporting management
Led by proactive clinicians determined to see improvement in the way we prevent, diagnose and manage dementias, Dementia Academy supports healthcare professionals with the latest tools, resources and courses to do just that.

Read More
Forthcoming courses, webinars and events
For every person, at any stage
Palliative Care Academy challenges the idea of palliative care as a late-stage service. Whilst recognising the practical nuances and bespoke approaches needed in palliative care for people with dementia, Parkinson's, MS and motor neurone disease respectively, the Academy promotes a holistic and positive approach to palliative care at any stage of any condition.
Read More
Forthcoming courses, webinars and events
An innovative training programme for pharmacy professionals
Developed in recognition of the essential role that neuro-pharmacists can play in a good neurology team, this Academy exists for pharmacy professionals who want to develop expertise in neurological conditions.
Read More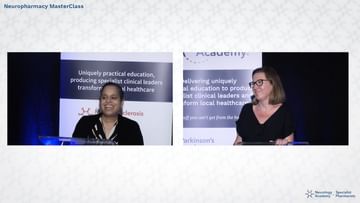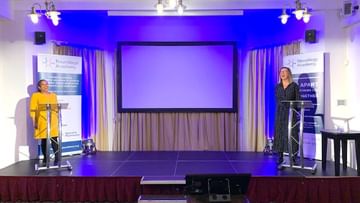 Forthcoming courses, webinars and events
Expert training in neurology
Neurology Academy is an innovative education provider for clinicians, specialist nurses and professions allied to medicine. The training programme focuses on both disease management and service transformation. Each priority condition is led by an Academic Faculty of practicing clinicians who operate within a separate disease focussed Academy.
Delivering uniquely practical education to produce specialist clinical leaders and transform local healthcare
Academies
About Us
62
MasterClasses delivered
8
neurological disease areas covered
---
Academy & Faculty Leaders
We are led and supported by experts with a variety of backgrounds across a range of disciplines. By bringing different passions to the Neurology Academy, they ensure we maintain a high quality of content and information across a diverse field of knowledge
---